E-xplorer Electric Bike
Please note: This product is currently out of stock. We will soon be launching our 2019 model. Contact us for details.
Product Information:
The E-xplorer model is the perfect model for inner city and off road terrain, giving you 50 miles on one charge with a top of the range Panosonic battery. 

Our products also come with a years warranty.

Conquer any hill easily in your area with the powerful hub motor. 
Set the level of assistance you require with the 5 different PAS levels fitted to the handlebars. 
Motor System: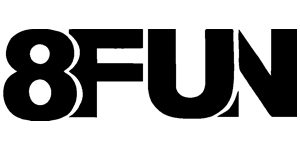 In an exclusive partnership with Bafang motors, each mountain bike model comes fitted with a 250w 8fun motor. The gearing systems within this motor are manufactured using high grade performance materials, 
its test life is more than 3000 hours! They are produced to create high efficiency torque, with more than 98% riding efficiency. The motor has been designed to kick in as soon as you start to pedal, and it stops assisting when you either stop pedaling or press the brakes. The law in the UK also states that the motor must stop assisting once the bike has reached 25 km/h.    
Battery System:

Our battery suppliers; Panosonic, pride themselves in being the most renowned battery manufacturer. Our batteries on this model are  A MASSIVE 36v10.4ah! THIS BATTERY DOES UPTO 50 MILES ON ONE CHARGE! Lithium, meaning that only the best is used, this is our ethos. Many companies use cheap lead acid batteries that are heavy and do not last long. Lithium batteries are sustainable and long-lasting, they also take you further every charge. With our electric bicycles, we make those long journeys easy to accomplish and those tedious hills easy to conquer. Buy now and feel the advantages of going electric. The battery can easily be removed from the bike with the key and then can be taken indoors to charge.
Gearing System: 
The gearing system on our E-xplorer models ensures that with the assistance of the motor, you can conquer any hill in sight. The 24 speed Shimano gearing system is easy to use, and makes a lot of difference. The lower the gear it is, the easier it is to go uphill. For those long stretches when you are reaching your top speed, the higher the gear you go.  
PAS System:
Our supplier of the Pedal Assist System is none other than King meter. The King meter PAS system gives riders the ability to choose how quickly or how slowly their bicycle accelerates. This computer tells you the speed that you are doing, and how many miles you have ridden on your electric bike. This handle informative device will be your friendly assistant, by your side whilst you travel many miles on your electric bicycle.
Delivery: 
Delivery usually takes a maximum of a weeks time after payment has been made. The delivery cost is free, we will handle all of that for you. Once you have added your bike to the cart, follow the on-screen instructions, fill in your address and then conclude by making your payment using our secure online payment system. 
 Sizing: 
Reviews:
FRAME: 650B ALLOY 6061 MTB E-BIKE
FORK:80MM LOCKOUT
BRAKES:MECHANICAL DISC BRAKE
HUB:F:JOYTECH/R:8FUN SWX08
TYRES:KENDA 650B"*2.0
GEAR: DNP 8S 13-32T
F/DERAILEUR:SHIMANO TOURNEY
R/DERAILEUR:SHIMANO ALTUS
SHIFTER:SHIMANO ALTUS
CHAINWHEEL:PROWHEEL 42*34*24T
MOTOR: 8FUN SWX08 DC36V250W
BATTERY:PANOSONIC CELL LI-ION DC36V10.4AH
DISPLAY: KING-METER J-LCD
MAX SPEED: ≤25km/h
MAX RIDING DISTANCE: PAS≥50 miles
CHARGING TIME: 5-6 HOURS
WEIGHT: 21.9KG
Contact us on 0800 644 7072 if you would like to place your order or ask us any questions about this product. Alternatively, press
 

the 'add to cart' button at the top of the page.